Football History…
Aussie Rules football in the Great Southern region of Western Australia celebrated its 100th year in 1996 and has created a wealth of history in its wake.
This section is dedicated to its four parent bodies –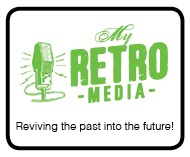 I was born in Midland, Western Australia, and lived the majority of my first 34 years in the State's metropolitan area before making Albany home in 1987. I immediately became active in football within the Great Southern through my past interest elsewhere in the sport.In a matter of months, I could not believe how such a small amount of records were collected and available on footy in the area and so started my journey as a historian. The quality and quantity of the history collected since that time is simply mind-blowing and I now know it should not have ever been forgotten. It gives me pride knowing this will not be the case in the future due to my interest of sport and the region in which I live.
The research, which dates back to 1880, has predominantly been achieved by scouring page-by-page through the 'Albany Advertiser' newspapers. I remain eager to collect anything local Great Southern football and encourage your assistance.
---
*Unwanted local football memorabilia waiting to be cared for here
If you have any historical items to do with football in the Great Southern region of Western Australia, please realise its value. I seek old jumpers, photographs, books, game-day programmes, records, posters, badges, club passes etc. If you are not willing to donate or loan such items, please contact me with the view to sell them. Future generations may then benefit through your generousity.
Gary Bartholomeusz