Great Southern Football League
1991 – current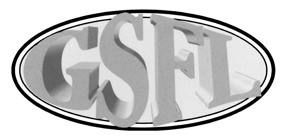 The West Australian Country Football League, led by president Ken 'Bud' Byfield, held a forum in Narrogin on November 13, 1990, with the Upper Great Southern, Central Great Southern, Eastern Districts and Southern Districts football leagues as well as the Avon and Ongerup football associations to discuss the future of country football within the region.
From this meeting the Central Great Southern Football League (which boasted five clubs) and Southern Districts Football League (six clubs) were encouraged to consider a merger.
The SDFL met at Frost Park in Mount Barker a fortnight later to put the matter to its clubs. It then met the CGSFL in Katanning on December 2. Both leagues got together again in Cranbrook on December 13 and formed a steering committee.
WACFL executive member Clem Bray acted as chairman and SDFL secretary Pat Ballantyne being acting secretary to the committee. President Fred Wolfe, Jim Hull and Kevin Broom became CGSFL's representatives on the committee with SDFL's president Alan Barnett, Harry Reeves and Barry Panizza.
The leagues met in Cranbrook on Sunday February 10, 1991, to hear the proposals of the steering committee, which recommended an amalgamation take place on a two-year trial basis.
It also proposed that the new league be run by directors, rather than club delegates, and its headquarters be the Cranbrook Hotel. The proposals were accepted and the Great Southern Football League was born.
Eight clubs (Katanning Australs, Denmark, North Albany, North Mount Barker, Albany Railways, Albany Royals, South Mount Barker and Katanning Wanderers) nominated league, reserves and colts teams. Kojonup and Tambellup were unable to field colts but Saint Andrew's College in Katanning nominated a colts side.
Kukerin, a CGSFL club in 1990, joined neighbouring Upper Great Southern Football League.
The elected inaugural directors were CGSFL people Murray Gibbs, Jim Hull and Rick Wilson (with Kevin Broom being a proxy) and SDFL's Alan Barnett, Maurice McLennan and Harry Reeves (Fred Mountford proxy). The first GSFL directors' meeting was held on Monday February 18, 1991. Alan Barnett was appointed the league's inaugural chairman, which provided for proxy Fred Mountford to become a director.
The ten clubs were levied $1000 each to begin the new league's finances.
The Directors next met on March 5, 1991. Murray Gibbs was forced to resign as he had committed to coach Kojonup since the last meeting. Proxy Kevin Broom also became unavailable so Gary Beckett became a Director. Peter Sheridan was announced as the league's first Secretary, relieving Pat Ballantyne from her fill-in position. Darryl Carpenter was appointed inaugural Umpires' Advisor.
The meeting decided on the GSFL having blue and black colours – a combination of the two former leagues. Rowland Sprigg, a duel Charlie Punch medallist (1970 & 1972 with Tambellup in the CGSFL), pledged to buy the league's first set of jumpers.
At the next directors' meeting, on March 25, Alan Barnett announced that Denmark was unable to field a club in 1991.
The new league sprung into action after five intense months of organisation and GSFL games were played for the first time on Sunday April 7, 1991.
Both leagues competed as separate identities at the 1991 and 1992 Great Southern carnivals but as the GSFL at the annual country championships.
At its annual general meeting on November 8, 1992, the official establishment of the GSFL is voted on and unanimously adopted. Those present at the meeting decided that all money in CGSFL and SDFL accounts be evenly divided between its clubs and life members of both leagues are to be recognised as life members of the GSFL.
INDEX
Annual awards venue
Colours
Directors
Drawn games
Executive
Fairest & best
Finals & records
Finishing order
Footballer-of-the-year
Grade premiers
Grand final B-O-G
Grand final date & venue
Grand final umpires
History of the GSFL
Leaders
Life members
Premiership count
Premiership leaders
Qualifying game records
Season start date
Sponsors
Team-of-the-first-decade
Top goalkickers
Tribunal chairmen
Two-figure player goals
Umpire advisors
Umpire awards
Volunteer-of-the-Year