'MY RETRO MEDIA'…
Reviving the past into the future!
Since becoming a secretary, treasurer, registrar and coach with the Pilbara-based Newman Junior Football Association in 1975 my sporting involvement as an administrator, official and / or promoter has continued unbroken and includes speedway, motocross, horse racing, harness racing, pony trots, lawn bowls, cricket, basketball, baseball, go-karts, hockey and netball. 'My Retro Media' was launched on September 15, 2014, and has no ending!
Gary Bartholomeusz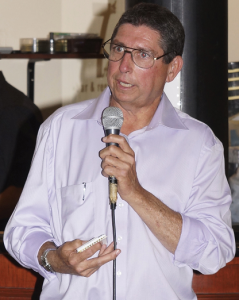 ---
Upcoming events – Live Broadcast
OFA 2021 GRAND FINALS. Two uninterrupted live Ongerup Football Association grand final podcasts are available this Saturday (September 4, 2021) via the 'My Retro Media' website. The first starts at 10.45am with Gnowangerup and Lake Grace / Pingrup facing off for the Reserves title. The League clash between Gnowangerup and Boxwood Hill commences from 2pm. This season's team is Paul Barrett, Jack Carruthers and Gary Bartholomeusz.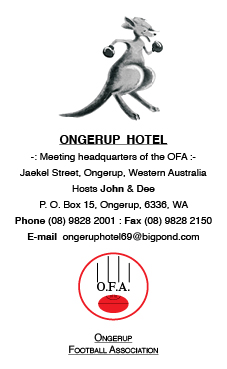 Use one of the following players or go to the TuneIn radio page. If you are unable to listen or for more options including listening on your phone or tablet please click here.
---
---
Latest Broadcasts
OFA Wrap Round 05 21-05-2022
OFA Wrap Round 04 14-05-2022
OFA Wrap Round 03 07-05-2022
OFA Wrap Round 02 30-04-2022
OFA Wrap Round 01 23-04-2022
OFA Wrap Grand Final 2021
For more see Broadcast Archives