'MY RETRO MEDIA'…
Reviving the past into the future!
Since becoming a secretary, treasurer, registrar and coach with the Pilbara-based Newman Junior Football Association in 1975 my sporting involvement as an administrator, official and / or promoter has continued unbroken and includes speedway, motocross, horse racing, harness racing, pony trots, lawn bowls, cricket, basketball, baseball, go-karts, hockey and netball. 'My Retro Media' was launched on September 15, 2014, and has no ending!
Gary Bartholomeusz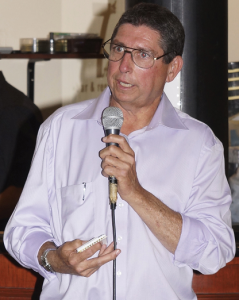 ---
Upcoming events – Live Broadcast
'My Retro Media' will broadcast all Ongerup Football Association games at the 2022 Nutrien Ag Solutions Country Football Championships from the Perth metropolitan area, as per the following fixtures…
FRIDAY JULY 8 : East Fremantle Oval
Mortlock v Ongerup at 10.15am
Ongerup v Central Midlands-Coastal at 2.15pm
SATURDAY JULY 9 : East Fremantle Oval
Ongerup v North Midlands at 12.15pm
Gascoyne v Ongerup at 3.15pm
SUNDAY JULY 10 : WACA Ground – Whether OFA makes it or not!
Division 2 Championship Final at 10.45am
Our team is technician Terry Knapp, co-commentator Jack Batchelor and myself, Gary Bartholomeusz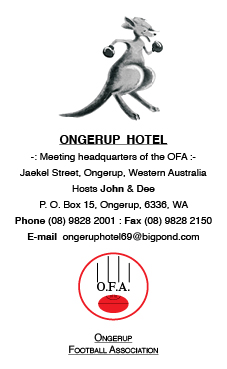 Use one of the following players or go to the TuneIn radio page. If you are unable to listen or for more options including listening on your phone or tablet please click here.
---
---
Latest Broadcasts
OFA Wrap Round 13 06-08-2022
LGP vs Newdy 100 Yrs 06-08-2022
OFA Wrap Round 12 30-07-2022
OFA Wrap Round 11 23-07-2022
OFA Wrap Round 10 16-07-2022
OFA Wrap NASCFC 22 11-07-2022
For more see Broadcast Archives