'MY RETRO MEDIA'…
Reviving the past into the future!
Live broadcasting to the internet is the next phase of a media career which spans back to 1975 and includes active involvement with football, speedway, motocross, horse racing, harness racing, pony trots, lawn bowls, cricket, basketball, baseball, go-karts, hockey & netball. As well as commentating and archiving special events (sporting or non-sporting) for recall at a later date, 'My Retro Media' was founded to produce programmes and newsheets from scratch and provide an interview and emcee service. My research of football in and around Albany (dating back to 1880) began in 1999. It covers Albany Football Association, Southern Districts Football League, Great Southern Football League and Ongerup Football Association. It is available for purchase and is located under the 'Football History' prompt.
Gary Bartholomeusz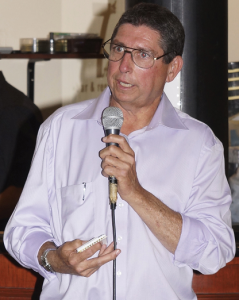 ---
Upcoming events – Live Broadcast
SAME OPPONENTS VIE FOR TWO FLAGS. The spotlight on both senior grand finals in the Ongerup Football Association this Saturday (September 5, 2020) will be on two clubs, Boxwood Hill Bombers and Gnowangerup at the latter's home ground. The former is the league reigning premier while the Bulldogs finished the qualifying games as minor premier. 'My Retro Media' will again live-stream both grades uninterrupted. The Reserves broadcast begins at 10.45am with Daniel Hobley and myself, Gary Bartholomeusz, behind the microphones. Then, at 2pm, the League clash will commence with Paul Barrett joining me for the call. Why not listen in?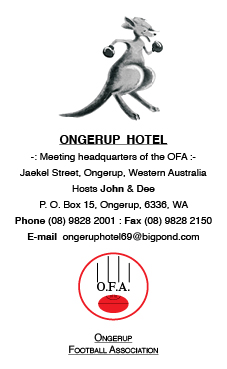 Use one of the following players or go to the TuneIn radio page. If you are unable to listen or for more options including listening on your phone or tablet please click here.
---
---
Latest Broadcasts
OFA Wrap Round 11 17-07-2021
OFA Wrap Round 10 03-07-2021
OFA Wrap Round 9 26-06-2021
OFA Wrap Round 8 19-06-2021
OFA Wrap Round 7 29-05-2021
OFA Wrap Round 6 22-05-2021
For more see Broadcast Archives